One Time Lock With High Security
Raibex Security Seals Pvt Ltd is an ISO 9001-2015 certified company which manufactures or supplies Container Security Seals  and serves the clients in the field of Logistics, Shipping, Large Oil & Gas Sector, Railway Transport, Air Cargo, Government Agencies, Retail Chain, Defense Authorities and Customs House across the Globe.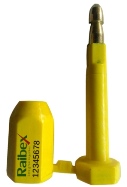 The container seals are mechanisms used to seal shipping containers in a way that provides tamper evidence and some level of security...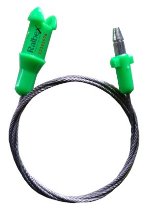 Wire seals allow for more versatile application, as they have variable length of the locking mechanism limited only by the cable length..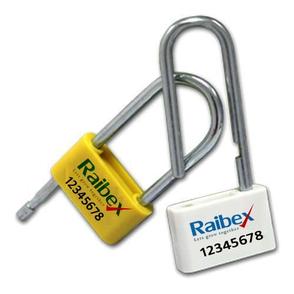 Padlock Seals are used at domestic transport smaller container Door locking, Shutter locking, Tray locking etc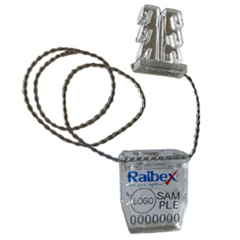 Meter seal or Polycarbonet seal (PC) is used at Electric Meter Sealing, Mining Transport locking, Oil Drum Sealing etc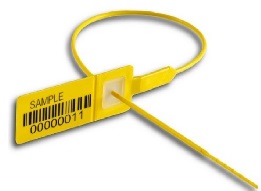 Plastic Seal OTL is used at Courier Bags, Postal Bags, Chemical Packs, Supermarket, Drum Locking Etc.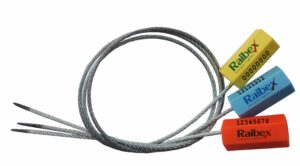 Cable Seal is used at Oil Drum Locking, Wagon Locking, Tank Locking, Chemical container & drum locking etc.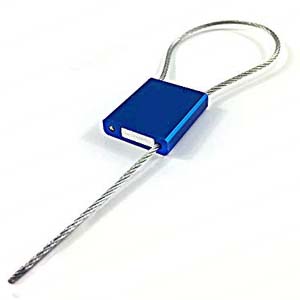 The wire seal is mainly used in Oil Drum Locking, Oil Tanker Locking, Chemical barrel Locking, Liquid drum locking etc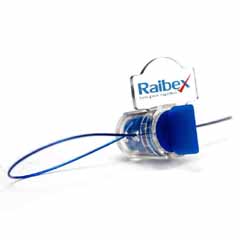 Meter Pad meter seal is used in export oil drum sealing, truck tarpaulin, meter locking, chemical tin locking etc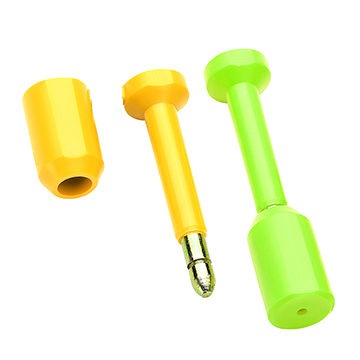 Container Bolt Seal is used in locking containers, wagon locking, door locking, train car locking etc.
A container seal is an integral part of a shipping container. It is recommended for every shipping container to have at least one seal before a shipping line allows the container to be shipped. Container seals may come in many shapes. Which may vary from embossed lead wire seals to metal strip seals and metal bullet seals to padlocks.  All of which have been used by customers to safeguard the precious cargo that is shipped in containers.
Depending on the shipping line or the exporter and the level of safeguard required, containers may be sealed with any of the above combination of commonly known seals viz Bolt Seal, Plastic Security Seal, Padlock Seal, Wire Seal, Cable Seals etc. The objective of the container seal or security seal is not just to minimize the risk of someone accessing the container and taking cargo out; but also to avoid someone putting illegal stuff into the container such as drugs, weapons of mass destruction, contraband, counterfeit etc.
For this precise reason, receivers of the cargo/container must make sure that the seal number shown on the bill of lading/manifest and the seal and seal number present on the container when they receive it are exactly matches the same. If there is a seal or seal number discrepancy between manifest and container, the receiver should IMMEDIATELY advise the shipping line of the same and invite them for a joint survey of the container. Hence the simple, unassuming container seal or security seal plays a very important role in global trade and global security.
Would you like to place a purchase order with us?
Or do you have any question about our business, or want to see if we match your specific needs?
We strive to stay in communication with our clients.
Send us a message, or give us a call. We're always happy to meet new customers!